The Cincinnati Art Museum folks were thrilled with the promo video we produced using a couple of FC Cincinnati players.
At Panoptic Media, we have more than 25 years of experience creating high-impact videos for businesses in the Cincinnati area and beyond. From script development and video production to voiceovers and animation, we take care of it all.
Creative
Videos that lack creativity are flat, uninspiring, and ineffective. We focus on creating engaging videos that resonate with your audience.
Passionate
Even after 25 years, we love the video production and editing process. Each day we get to create content and make something out of nothing.
Determined
We're storytellers. We strive to build brands through captivating narrative. It's how we have the most fun and make the biggest impact.
From small businesses and startups to nationally recognized corporations and government entities, we've produced videos for them all.
Makino
Makino was under the gun getting ready for this year's IMTS in Chicago when they approached us. After a week of video shooting and lots of editing, they're now ready to introduce 'Athena' – their voice recognition application for talking to Makino machining centers.
U.S. Bank
When U.S. Bank was rolling out their "What's Possible" campaign, they chose Cincinnati and Denver to be their first local roll-outs. Panoptic Media served as their video production and editing resource in the Cincinnati marketing, creating the video for the regional campaign.
Western & Southern Financial Group
Western & Southern Financial Group needed a short video to inspire and motivate their sales force at a 3-day meeting with thousands of attendees. To answer that challenge, we created this engaging, almost haunting, animation using powerful symbols and text elements. Through the process of compositing (using multiple layers to create a visual scene), we were able to generate the emotions that lead to motivation and success.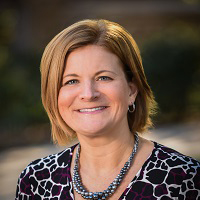 "Everyone absolutely LOVES our new video!!! It was a pleasure working with you, thank you for helping us learn about the video process!"
"I just wanted to tell you again that The Intro Video is great and you did an AWESOME job!! It's the main focal point of our site."
"Panoptic with Jim Prues has been a great resource for us – creative, on time and reasonably priced. Highly recommended…"
"Our clients have given us many complements for our company video and it has definitely helped us generate new business."
Sure, awards are nice. But they aren't the reason we do what we do.
Tell us about your project
Whether you're selling something, educating someone, or telling your story, Panoptic Media is your trusted and creative choice.
Tell us what you're looking to do, and we can help you from strategy and creative, to storyboard, production, editorial and publishing.